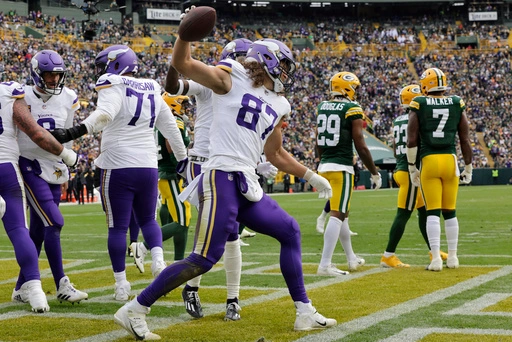 The Green Bay Packers are a site to behold. They finally have a defense but now they have an offense that can barely get a first. With today's loss, head coach Matt LaFleur has proven he knows very little about designing plays, calling plays, or coordinating an offense in general. If team president Mark Murphy isn't thinking the same thing then he is part of the problem as well. This is an embarrassment to the National Football League.
And it's not just LaFleur who should be feeling the heat. Four years ago general manager Brian Gutekunst had a team one game away from the Super Bowl. Instead of giving Aaron Rodgers another weapon like say, Justin Jefferson, Gutekunst took Jordan Love. Now well on their way to a second straight losing season it begs the question – "How's that working out for ya?"
Today the Packers couldn't even muster a first down until four minutes were left in the first half. A combination of AJ Dillon line plunges and two-yard passes didn't seem to be working. When Aaron Jones was in the game he averaged 4.1 yards per carry, but LaFleur quickly put the kibosh on that. Heaven forbid they actually try to win a game, I wonder what the players think about a coach who doesn't give them a chance at victory.
It's sad that the Packers are finally getting halfway decent play on defense only to see the offense be a complete failure. I really don't see any way this can be fixed in-season. We have not seen one iota of improvement from Love or LaFleur during the losing streak. And for LaFleur this dates back to last year when his offense sucked with Aaron Rodgers at quarterback.
When none of the plays you design work, it does't matter what play you call. Not sure what league LaFleur is coaching in, but sure ain't the NFL. Losing is one thing, losing like this is Bears territory. Wow how the mighty have fallen.