Why is it that every media outlet is so obsessed with who is the Greatest of All Time? It cracks me up everytime I hear it. First of all, there is no such thing. Nobody can be the greatest of all time. For example, there is no way that Tom Brady or Matt Ryan, or even Aaron Rodgers could have played in the NFL that I grew up with. They'd be lucky to survive two games. Things were a little rougher back then. Brett Favre might have thrived, though.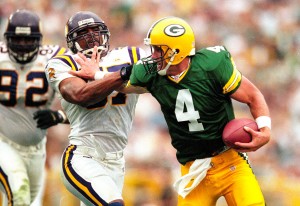 You simply cannot compare players of different eras to each other. The game has changed way too much for that. In Super Bowl one Bart Starr was MVP with 23 pass attempts, last Sunday Brady was MVP with 63. Completely different game 50 years ago. And that applies to every position in every sport.
I think you can break it down into time periods, and certainly Brady is at the top over the last 17 years. But Favre and Rodgers were and are both better quarterbacks, they just don't have the coach and surrounding team Brady has had his whole career, which has now resulted in five championships. The same can be said for Bart Starr in the '60s, he and half the team around him are in the Hall of Fame, championships are team achievements, not individual achievements.
I believe the proliferation of sports talks shows on TV and radio are the ones that have created this monster. There simply isn't enough to talk about to fill all the hours. It's probably going to get worse before it gets better.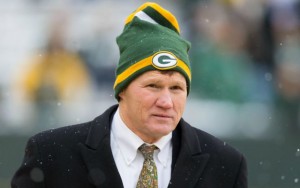 My second thought this week is regarding Packers' president Mark Murphy's disturbing comment from last week. After the Packers' loss to the Falcons Murphy said the Packers don't have to win the Super Bowl to have a successful season. That explains a lot about the why the Packers' have only won two Super Bowls in the last 21 years with two Hall of Fame quarterbacks. Something wrong, something not quite right.
After watching the Patriots win their fifth title, it is even more frustrating. This isn't Detroit, this is Green Bay, still the holder of the most NFL Championships in league history with 13. There is a higher standard in Green Bay to live up to and while the Packers are good every year they don't win championships, only two since Super Bowl II.
Maybe Ted Thompson or Dom Capers aren't to blame. Maybe the blame starts at the top.