The Green Bay Packers are coming off two straight losing seasons for the first time since the Lindy Infante years and a big part of that was the team's offense. Two years ago the Packers were not able to overcome the loss of starting quarterback Aaron Rodgers to injury for eight games. Last year the Packers put up yards but not points with a hobbled Rodgers from game one. That got the coach fired and young offensive guru hired.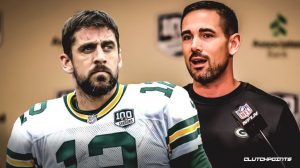 New head coach Matt LeFleur either has a big challenge or a blessing aead depending on the way Rodgers reacts to the young coach. First impression is the later. I think the offense has a chance to be great again. And I'm guessing if you are looking at making money on the Packers this year you should do it now. Sites like novibet.co.uk won't have the promising numbers available on the Packers for long. I think this is a match made in heaven.
I think the reason the Packers will once again be betting favorites is LeFleur will revive a stale offense. No longer will the Bears, Lions and Vikings be able to take a week off of studying prior to playing the Packers. Couple that with defensive coordinator Mike Pettine's second year and this should be team ready to get back in the hunt.
I look at the offense and see a lot of potential, some inexperience, yes, but enough veteran presence to make this work. At receiver I think the return of Geronimo Allison is going to be big. This is a guy I dogged in the past, but I love his statements from this offseason. I think the light bulb went on for this dude. He'll be the solid number two receiver the media thinks the Packers don't have.
And I really think the Packers' young draft picks from last year will make the second year jump. Marquez Valdes-Scantling and Equanimeous St. Brown showed great promise and if the most talented of them all, J'Mon Moore, finds his light bulb, the Packers are going to overloaded with weapons at receiver.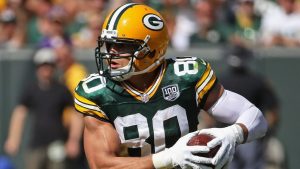 At tight end I think Jimmy Graham got a bad rap last year. He quietly had one of the best years in Packers' tight end history, just wasn't the red zone target we thought he would be. Nobody was last year. This year the Packers have a promising young player in Robert Tonyan and now a third round draft pick in Jace Sternberger. They will be better at tight end for sure.
As an old Ron Wolf guy, I think the key comes down to the offensive line. You have to have five solid guys or you can't compete. Remember how former QB Brett Favre lasted so long? While he was a gunslinger and risk taker, he was rarely sacked. Wolf always had a solid front five in front of him. He only got walloped when he ventured outside the pocket.
I really think this is going to be an explosive offense. 2011 here we come again!