The Green Bay Packers used their usual MO to beat the Bears Sunday – jump out to a lead and then hang on for dear life. In the process they won a game they absolutely had to win to have any real chance at winning the NFC North. Now all it will take is a victory over the Detroit Lions in the season finale. Of course, they could win the division next week with a victory over the Vikings in Minnesota.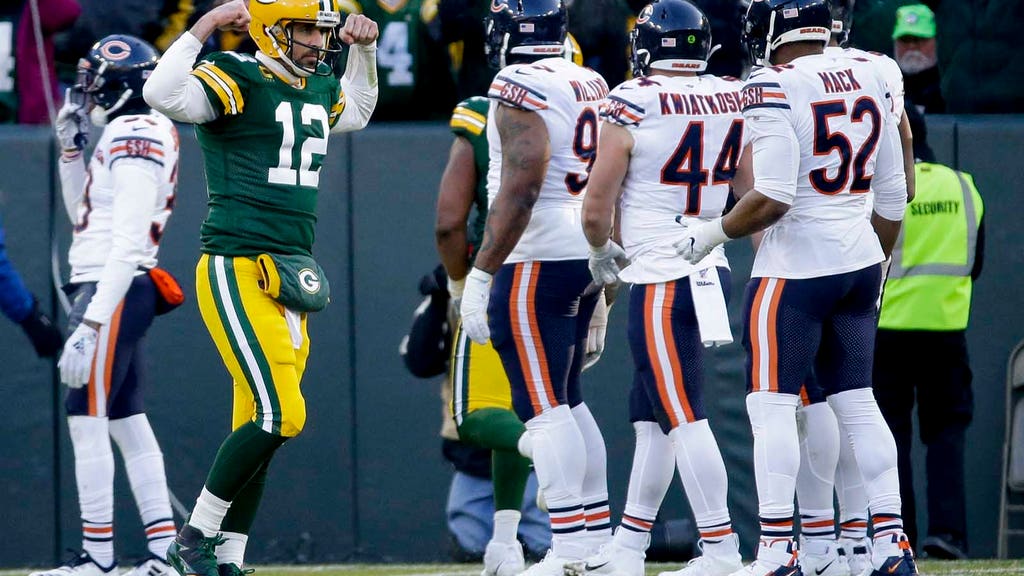 I have been critical of Aaron Rodgers but after Sunday I really think his less than stellar numbers are more the result of having only real receiving weapon in Davante Adams. Marquez Valdes-Scantling has only gotten worse as the season has gone on. Geronimo Allison can't catch a cold. Allen Lazard has provided a little spark and Jake Kumerow has on occasion has made a play, but not exactly the type to strike fear in an opponent. In addition, the Packers have absolutely nothing at tight end. Jimmy Graham was a mistake, and doubling down on him before the season was even worse. Other than Adams and Aaron Jones at running back, Rodgers simply has nothing to work with.
Against the Bears the offense was able to get lucky three times but with the game on the line could not come up with a big drive. That left the Packers' defense on the field for basically the entire fourth quarter, gasping for breath. The defense may be serviceable in the playoffs, but right now the offense is not.
The Packers have two weeks to figure it out.