The NFL season gets underway Thursday pending any late developments with the Coronavirus pandemic. Hopefully, it will provide some enjoyment and relief during what is a difficult time for all, even with fans being unable to attend games. There is a lot of anticipation around the Packers who will be looking to go one stage further and reach the Super Bowl after falling to the impressive 49ers in the NFC championship game. So, what will be the best way to enjoy the action this season? Read on for a few ways that you could take your enjoyment to the next level, even with the ongoing pandemic.
Decorate the Room with Merchandise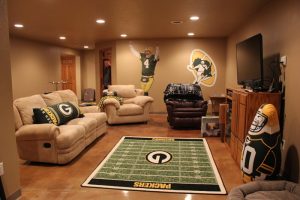 Games will have to be enjoyed from home this season due to the pandemic, but this does not have to be dull, and you could add atmosphere to the room by decorating with Packers merchandise. Maybe pump in some crowd noise as well. And don't forget to wear your jersey, too!
Watching Parties
It is hard to say what the situation will be by the time the season kicks off, but you must stay safe and protect public health. Instead of having friends over for the game or watching at a local bar, you could stay safe by having watching parties where you all watch the game while on a video call. This can actually be great fun and allows people to relax in their own homes during the game.
Online Betting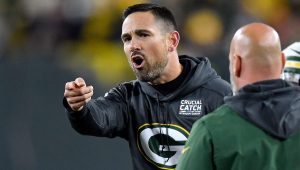 Watching the Packers is always exciting, and hopefully, they will be able to build on their success after Matt LeFleur's first season in command. Still, one excellent way to make the games even more exciting is through online sports betting in Colorado, which is now legal. Additionally, if you are watching a game without the Packers, then placing a bet can help you to feel more involved in the action.
Join Online Communities
One of the best things with football is the community aspect and having discussions, debates, and jokes about everything NFL-related. Of course, this is harder this year but is still possible by joining online communities. This allows you to connect with people all over the world and discuss the action, so it is a good way to feel part of a community while still staying safe.
Listen to The Pundits & Analyze the Game
One of the greatest things about football is that it is easy to sit back and watch the games with a few beers with friends, but you can also analyze the game on a much deeper level, which will allow you to appreciate the great strategy that goes into matches. Listening to pundits, reading expert analysis, and knowing what to look out for in each game can make a big difference to your enjoyment, particularly if you will be watching games at home this season.
The upcoming season certainly will not be the same as usual, but it will still be a great source of entertainment during what has been a difficult period. Hopefully, this post will help you to find the best ways to enjoy Packers games this year.