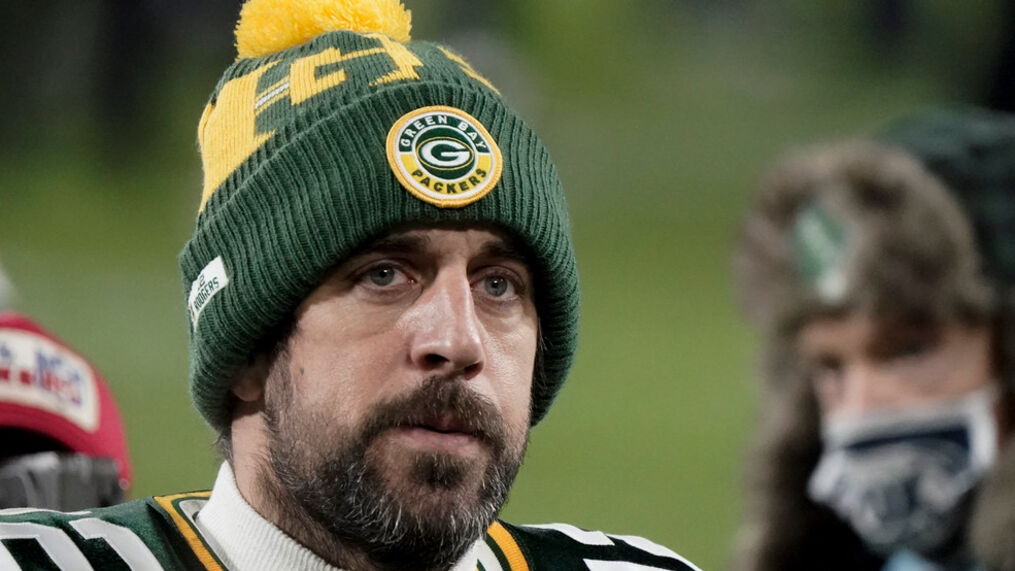 The Green Bay Packers fell hard in their loss in the NFC Championship Game. It has disturbed many fans as the team is yet to get to the Super Bowl in the past few years. There is more to come from this team, though, as Aaron Rodgers will once again be under center.
Rodgers did all he could to pull his team through in the loss to the Tampa Bay Buccaneers, who later went on to win the Super Bowl LV. He claimed that it was one of the toughest games he ever had, and the loss was a huge disappointment.
The 37-year-old is still set to play with the team until 2023 under a $134 million deal that was signed back in 2018. His future with the team is put in doubt as Rodgers claimed that he wants to make the most of his career and get another chance at the Super Bowl in the coming years.
When you read more about American Football, Rodgers is one of many players that the league is fond of. His success as one of the prime quarterbacks in the league made him a favorite over the years.
Losing to Tampa Bay
Rodgers went 33-48 with 346 yards as he played without David Bakhtiari. He was sacked five times and it was the most in his playoff career. That loss against Tampa Bay surely did a number on him so far and it made him think about his future.
'I don't think that there's any reason why I wouldn't be back. But, look, I think there's not many absolutes, as you guys know, in this business', Rodgers said. 'So to make an absolute statement about something that is not an absolute, I didn't do it. I guess that's why it went kind of nuts'.
Green Bay has been lingering in the postseason for so long but they haven't booked their ticket to the Super Bowl in years. Losing Rodgers will be a big trouble for the team's playoff chances should he ever decide to leave and look for better runs.
Even team president Mark Murphy believes that the Packers should retain him in the coming seasons if they want to improve their chances of winning. Perhaps surrounding him with better players who could match his level of play should be enough to convince him to stay.
Rodgers believes that there are many talks of him looking at other teams, but the star himself claims that he just wants to make clear of his emotions after that tough loss in the NFC Championship game.
'I don't think people are used to hearing the truth from athletes. So when they hear the truth, it's so surprising at times', Rodgers said. 'I'm 15 minutes from crying in the locker room with some of my teammates'.
A Brilliant Season
Rodgers played well and enjoyed a strong run. Despite the loss to Tampa Bay, the MVP is believed to be aiming to sign an extension with the Packers. His contract that will expire in 2023 is certainly a reason for him to make it happen.
With more pressure for him to succeed in the NFL, this only means that Rodgers will relay that feeling to the rest of his squad. They have failed to contend well in the previous years and the recent loss only shows why they need to strive harder in the long run.
The move that the Packers need to do is to restructure and give him more room. Rodgers is an asset that the team needs, so they have to make the biggest adjustments for him. When fans read more about American Football, it is always the team that makes the move for their lead stars when it matters most.
If Rodgers is going to win the Super Bowl soon, then it only means that they will have to beat the likes of Tampa Bay and other league contenders in the process.