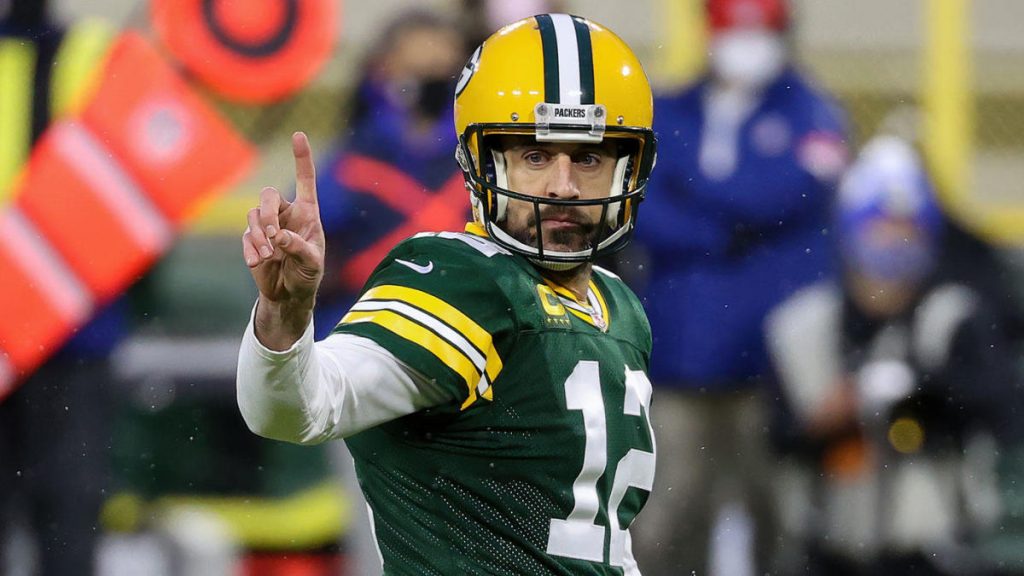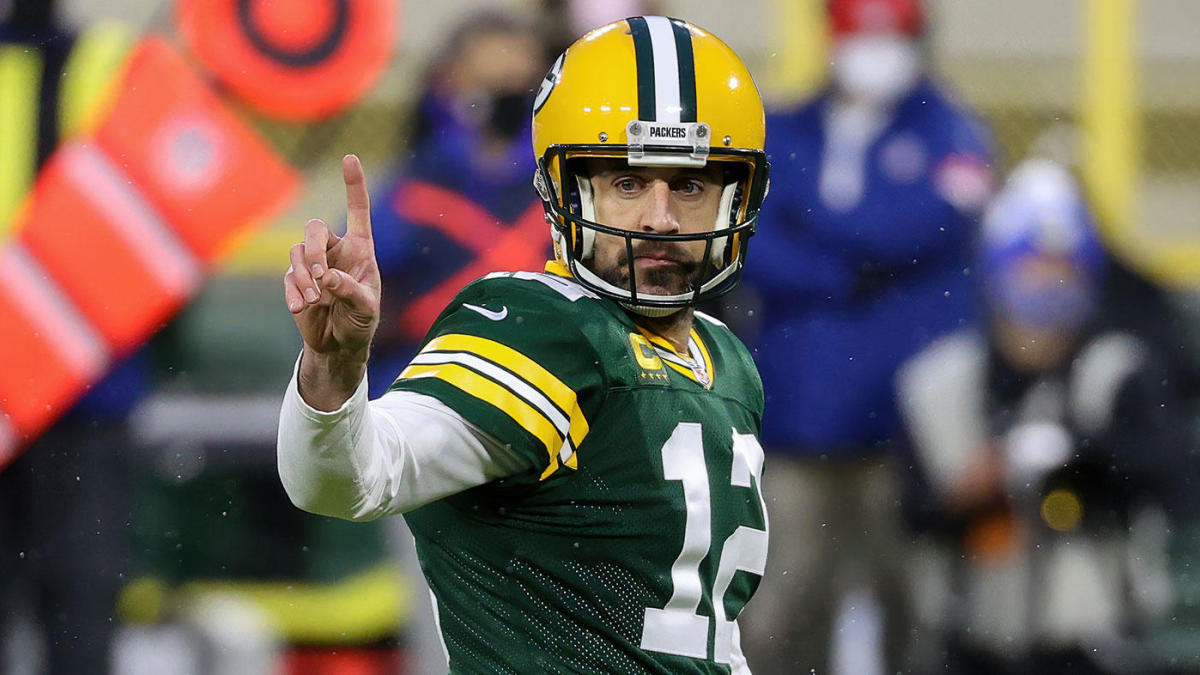 The Green Bay Packers are now thought to be in a place where they reckon their relationship with quarterback Aaron Rodgers could be salvaged. The reigning MVP has requested a move away from the team after falling out with management. His problems are understood to have stemmed from the Packers using a first-round pick on Jordan Love in 2020.
However, according to ESPN's Jeremy Fowler, the Packers remain hopeful of retaining their star QB.
"The Packers are hopeful," Fowler said on the network's show, Get Up, on Monday. "After asking around, I sensed some encouragement out there from the Packers. I asked a source whether Rodgers' comments breed optimism. They said, 'I really hope so.
"So, this is a team that is waiting this out. There's no clear-cut clarity here. They are just simply hoping for the best. They are not going to trade him. Now, I did ask around to some execs around the league asking if this situation has lost the locker room with his teammates. They said, 'no.' They believe it is not because they understand his business, they're keeping it separate."
Rodgers Speaks
Rodgers indicated he was still a couple of weeks away from making a decision on whether he will push for a trade or not, saying as much to NBC Sports last week. He still hasn't opened up on whether or not he will show up for training camp and mostly steered clear of definite answers on what exactly he's upset over. Back in May, however, the quarterback gave Kenny Mayne some insight during SportsCenter.
"I think sometimes people forget what really makes an organization," he explained. "History is important, the legacy of so many people who've come before you. But the people, that's the most important thing. People make an organization, people make a business and sometimes that gets forgotten. Culture is built brick by brick, the foundation of it by the people, not by the organization, not by the building, not by the corporation. It's built by the people."
The Athletic's Bob McGinn reported that Rodgers often referred to team general manager Brian Gutekunst as "Jerry Krause" in team group texts. Krause is a former Chicago Bulls GM who was known for having a fractious relationship with Michael Jordan and Phil Jackson during the team's championship era. Krause, who passed away in 2017, has been made to shoulder a lot of the blame for the Bulls breaking up after the 1997-98 season.
Rodgers' decision will obviously have a huge impact on how things shape up at the tail end of the upcoming season. The Packers are 5/4 to beat the New Orleans Saints on the opening day of the campaign,for those who want to make the most out of it, there are Pointsbet codes available for the wager' folks the MVP will definitely play a huge role in the NFL odds.
Should Rodgers remain intransigent over his immediate future, there are plenty of teams who will be in contention, with many NFL organizations looking to add a QB to their rosters. As far as quarterbacks go, Rodgers is as good as it gets right now – so there would be quite a scramble if he decides to jump ship.
Broncos still in the hunt
The Denver Broncos are considered to be favorites in that regard. They already have a roster capable of making the playoffs and adding Rodgers would make them immediate contenders for silverware. 
Broncos pass rusher Von Miller has expressed confidence in the team's front office to pull off a deal for the Packers man.
"First and foremost, I'm comfortable with Drew, I'm comfortable with Teddy. G.P. (George Paton) and John Elway, if A-Rod is out there for us to get him, those are the two guys to have on the job," he told 9News' Mike Klis before the Celebrity All-Star Softball Game Sunday. "John Elway, he's done a great job of working the big-time guys before — Peyton (Manning) and DeMarcus (Lawrence) and Aqib (Talib) — all these other guys. So if there's a guy to be had, G.P. and John Elway are the two to put on it, if it can be done."
Landing Rodgers would likely spell some redemption for Elway, who has a history of selecting failed QBs. The football legend has brought in Paxton Lynch, Brock Osweiler, Case Keenum, Joe Flacco, Trevor Siemian, Brandon Allen, Drew Lock, Brett Rypien, and Jeff Driskel since Peyton Manning retired.
If the Broncos can't fashion a trade for Rodgers, they will have Drew Lock and Teddy Bridgewater vying for the starting QB role. Miller insists he's good with either man and feels like the future will be bright in any case.
"If it can't, I'm comfortable with Drew Lock and Teddy Bridgewater. They've impressed the hell out of me, and impressed the hell out of everybody during OTAs," he added. "So I'm super excited for those guys. Another year for Drew Lock, I think this will be the time for him to turn it on. So either way we go, it's looking bright for us."