The Green Bay Packers and Chicago Bears are the oldest rivalry in the NFL but for the better part of the last 30 years it has been a lopsided affair. The Bears did play the Packers tough earlier this season, a 24-14 Packers win in week six. The Packers put it away with a Aaron Rodgers touchdown run and the now infamous "I still own you" celebration.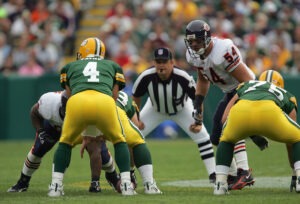 You can bet that will be bulletin board material this week even though they say it isn't. The Bears are playing out the string with a lame duck head coach. Yeah, they will still play hard at times, there is still some pride left in the NFL. But the Bears simply don't have the horses to compete with the Packers. On paper this game shouldn't be close.
The Packers are about 13-point favorites to beat the Bears Sunday night. It is a big line but these are two teams are speeding in opposite directions so it really shouldn't be close. Find a non U.K. casino and lay down a few bucks. This one has rout written all over it.
Avoiding the upsets
Under head coach Matt LaFleur the Packers haven't lost any games as a huge favorite. The Packers were favored by 5.5 points over the Vikings last year in Lambeau and lost. That is the biggest upset of LaFleur's career so far. When the Packers lose under LaFleur it is usually as an underdog and usually big.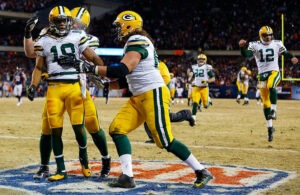 The Packers will be without Bear killer Randall Cobb Sunday night, however. LaFleur said Cobb will be out a while with a core injury. Reports are he had surgery last week. It was only a matter of time until Cobb got hurt, I am amazed he made it this long. He had been a big part of the Packers' offense since Rodgers traded for him, so his loss will be a big blow. Marquez Valdes-Scantling has had a few big games against the Bears so maybe he can pick up the slack this week.
I'm guessing it will be close for a while, but the Packers will pull away to a comfortable 27-14 win.