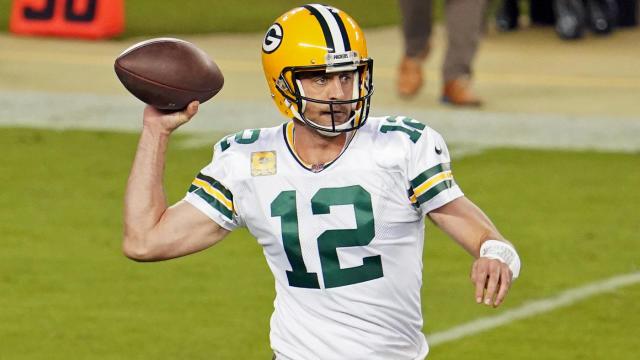 The last ten years have not been very kind to the Packers. After winning the Super Bowl in 2010, they have not yet been able to make it back. They have definitely tried and even managed to get to four NFC Championship games, where they were unfortunately beaten. Many have given Aaron Rodgers the GOAT title, but with only ne Super Bowl win under his belt, can he be? While that may be up for debate, one thing that isn't is the fact the Packers are long overdue for an appearance in the Super Bowl.
So Far So Good
The Packers are currently sitting at 10-3 which sees them four games ahead of the closest team in the NFC North. If they can keep it up, and make a good playoff run, the odds are looking very good for the Packers to make a Super Bowl run this year. While there is a lot of talk around another Brady and Belichick Super Bowl, don't expect the Packers to lie down and rollover. Things are definitely heating up and it will be interesting to see just who makes it to the Super Bowl this year.
While odds may not be fully in their favor, we all know playoff football is a completely different game to the regular season. If you really want to get a feel for how the Packers are doing and get some input from other fans, it is always worth checking out an NFL betting forum. Forums are a great place to get a feel for what people think can happen and they are generally a friendly place. You can also pick up some betting tips while you're at it if you're into that type of thing!
Betting can be just as unpredictable as any sports game. While you can never guarantee what is going to happen, both should remain safe and fun! If you are losing a bit of fun when it comes to either, it may be time to back off for a bit and see what happens. Always remember to check your odds and bet responsibly! 
In both 2019 and 2020, the Packers went 13-3 in the regular season and won the first-round game of the playoffs. To match that, this season, they would need to win the rest of their regular-season games. Other than in 2016 when they made it to the championship game, the Packers really haven't had much to offer when it comes to the playoffs in the last 10-years. Again, considering they have had one of the best quarterbacks in the league, this is all a bit crazy.
They are currently on a two-game winning streak so this is definitely possible. However, what seems to let them down is the playoffs? More times than not, they do make the playoffs but then they seem to drop the ball from there. If they are going to make a run this year, they will definitely need to remain healthy and hopefully not have any more injuries. Speaking of injuries, it is looking like right tackle Billy Turner's injury won't be season-ending which must've been a big relief for them.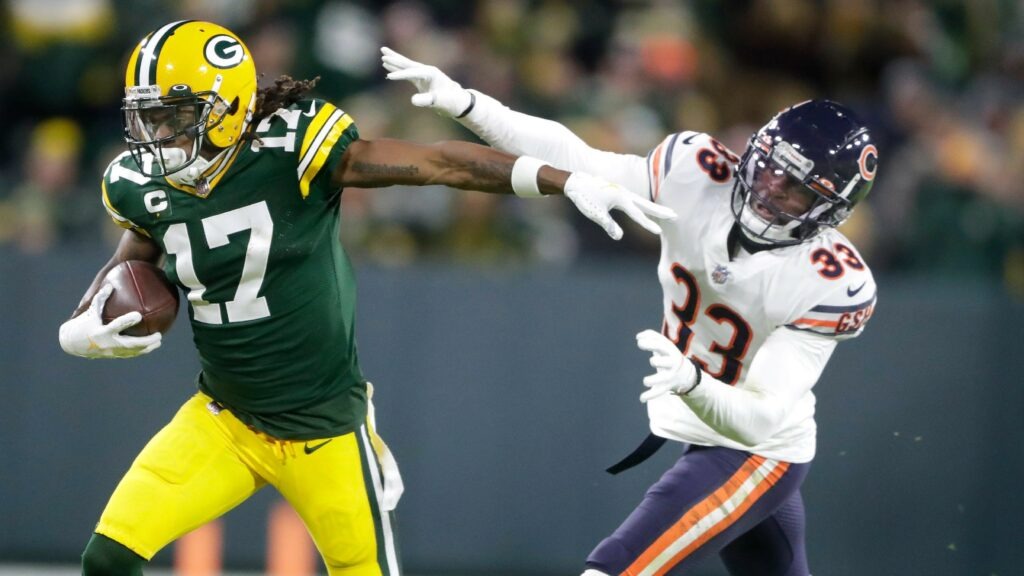 Packers VS Bears In Week 14
To keep the momentum going, the Packers will need to do more of the good they did against the Bears in week 14. Their passing game is looking strong again as Rodgers threw four touchdowns and only had eight incomplete passes for the game. Their pass-rushing was also top-notch as they definitely put Fields under a lot of pressure, something they will need to continue to do. However, one thing they will need to turn around is their special teams! The Packers not only gave up a 97-yard punt return for a touchdown, but they also gave up two kickoff returns of at least 40 yards! The Bears started 5 different drives on the 40-yard line which just isn't going to cut it if the Packers want to make a serious run in the playoffs.
All is not lost though as the Packers managed to hold on and get the win. They could be on the verge of turning things around or, at least, staying on the right foot. While Rodgers is still suffering a bit from his toe injury, the Packers have a chance to have one of their best seasons in the last 10-years. While they are likely not to miss the playoffs as they did in 2017 and 2018, we are going to need them to really step their game up if they want to make a proper playoff run.
Can They Do It?
The Packers have the players and the coaches to make this all possible and it would be absolutely amazing to see them at least make it to the conference finals if not all the way to the Super Bowl. While things are looking tight, it is still anyone's game, and considering the Packers have a better record than any of the current AFC teams, anything can happen. There are only a couple of teams whose record is as good as the Packers so let's hope they can keep it up. The Packers definitely have it in them, we just need to hope they can make it happen when the time is right.