The Green Bay Packers travel to Tampa Bay Sunday for a game against the Buccaneers. If history is any indication it won't end well for the Packers. Florida and Aaron Rodgers do not get along. The Packers have been blown out in their the last two trips to the Sunshine State. The most recent being last year's 38-3 loss to New Orleans in Jacksonville.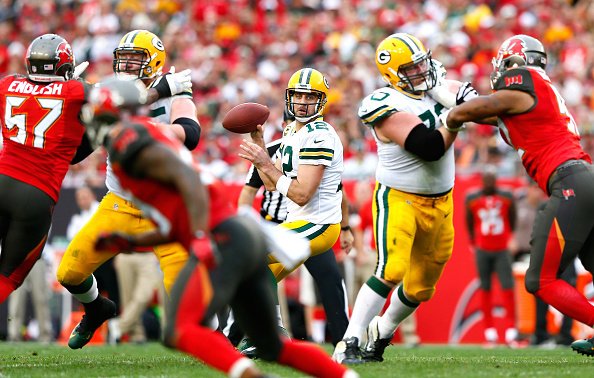 Two years ago the Packers went to Tampa and were embarrassed by Tom Brady and the Bucs. That was one of the ugliest games of the Matt LaFleur era. This year's Bucs may not be the offensive juggernaut they were then, but defensively they are once again very formidable. They have only given up 13 points in two games, totally shutting down the Cowboys and Saints.
The Bucs opened as 3-point favorites but the public has bet it down to a pick 'em. But you can always check around for the best lines, legit online casinos in Australia might have the best lines, you never know. Find the best option for you and enjoy the games even more.
Bucs defense back on top
The Bucs defense is exactly the kind that gives Rodgers fits. They get a lot of pressure up front and play the two high secondary that Rodgers hates. The Packers will have to find a way to get their running game going like they did against the Bears. It will take a commitment from LaFleur that he hasn't shown on a consistent basis thus far in his head coaching career.
The Packers do catch somewhat of a break with the Bucs receivers corp being banged up and/or suspended. The Bucs offense has not looked very impressive the first two weeks so the Packers might be able to hang around in this one. The Packers' defense bounced back with a solid performance last week, but that was against the Bears.
Last year the Packers' defense padded its stats on the bad offenses like the Bears but were frequently lit up by good offenses. The exception being the trip to Kansas City when they held Patrick Mahomes in check. To be a championship defense they need to do that on a regular basis. They failed in Minnesota. Can they get redemption this week?
Until I see it, I won't believe it. Bucs 28, Packers 10.