After 5-games, the Green Bay Packers are not a very good football team. The performances, players and coaches, have been inconsistent and not good enough. The defense is predictable, and even worse, passive. The offense is choppy and out of synch. It seems they either don't know, or haven't accepted their new identity.
Underachieving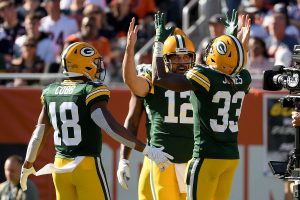 This spring and summer National experts and Packer commentators told us this is a Super Bowl contender. Not after week 5 they aren't. "You are what your record says you are," goes the quote from Bill Parcells. In the Packers case, that's a modestly above average 3-and-2. This team hasn't come close to hitting their potential.
Having no television access, living outside the Wisconsin market, I had to listen to the Giants-Packers game. I know it was hard to watch.
Maybe the Packers are not be as good as we've been led to believe. Another possibility, in the NFL, the difference between the worst and best teams isn't much. A bigger factor is that the Packers, like a stubborn child, are taking longer than they should to own their new identity.
Who are the 2022 Packers?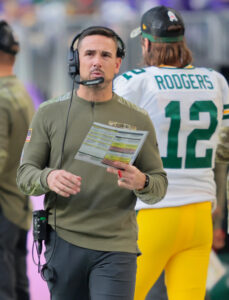 Unless or until Romeo Doubs and Christian Watson truly emerge as impact players, this team must be built around the running game and a short passing game. Before the Giants game Rodgers was quoted saying he told Coach Matt LaFleur he wanted to "air it out." LaFleur listened. He should have corrected his QB. Against the Giants the Packers needed more Jones and Dillon and fewer "deep shots" to a wide receiver group that lacks deep speed.
The Packers new identity is a team that runs a lot, has a quick, short passing game that can hit the occasional big play from a run or a pass. Sticking with that identity and living off a strong defense and special teams that don't hurt them gets them to the playoffs. Thus far, the Packers showed that identity for almost all of the Buc's game and most of the Bears and Patriot's games. When they tried to be a team they used to be, they looked lost against the Vikings and Giants.
Passive defense
The defensive identity is more disturbing. They have the talent to be a shut-down defense that can stop a high powered offense with decent run defense a great pass rush and a smothering secondary. So far the pass rush looks like it was billed, but the back-end looks lost and passive. Greater minds will decide if the problem is the Joe Barry zone scheme, or the players not fully executing it.
To actually play like a contender the Packers must own their new offensive identity. To be a super bowl contender they need to find an identity on defense.