If there's a word more overused during the Packers-Jets-Rodger's saga over the last 6-weeks than leverage, it may be the word "fleece," in the last 2-days. As in, "Brian Gutekunst really fleeced the Jets" in the Aaron Rodgers trade.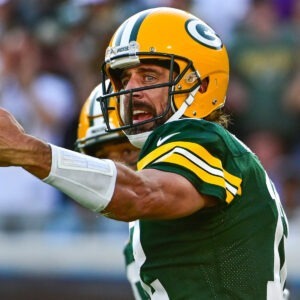 Yes and no
Make no mistake, the Packers did very well to get the compensation they got for Aaron Rodgers. Fans who expected more are disconnected from the reality of Rodgers monster contract and his age. If you want to talk about "all in" this is it. I'd say the Jets version of "all in" is walking themselves out on a limb.
The first-round pick flip, the second rounder this year and the very likely first round pick next year is a very solid haul for what the Jets get in return. The biggest leg up for the Packers is they will drop the anvil that had been latched to their legs– Rodgers contract. His cap hit will vanish after this season.
No fleecing–yet
This trade can work for both teams. The Packers already have their most important outcome, Rodgers contract and the cultural cloud he's held over the franchise means this season will look like no other Packer season since Rodgers first back in 2008.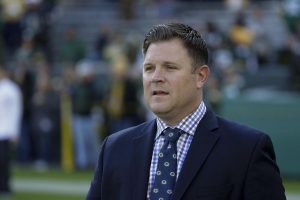 Obviously, the Packers could also hit the jackpot with one of the high picks acquired from the Jets, but that's far from certain.
For the Jets, it's a simple equation. They need a winning season and a playoff berth with Rodgers under center. That's a low bar, and I'd say it's pretty achievable. Getting to the AFC championship or the Super Bowl are possible, but I think, unlikely. I also didn't think Brett Favre would do what he did with the Minnesota Vikings in 2009. If not for one, ill-timed, across the body, throw that was intercepted by the Saints, (something every Packers fan had seen many times) the Vikings would have gone to their 5th Super Bowl, and Favre his 3rd. As a Packer fan, a Favre pick never felt so good.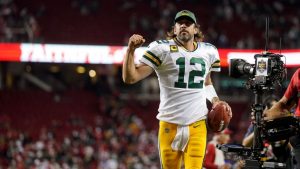 The Jets need hope. Rodgers has already delivered that. Anything less than a playoff spot will reek of disaster for them. But don't underestimate Aaron Rodgers with a new chip on his shoulder. If Rodgers managed even a Super Bowl appearance with the Jets, it will be the Packers who got fleeced.
Just like this weekends' draft grades will be meaningless, so too are "experts" saying the Packers fleeced the Jets. We won't know that answer until January of 2024 at the soonest. The accurate and final trade grade can be made in the Spring of 2025.