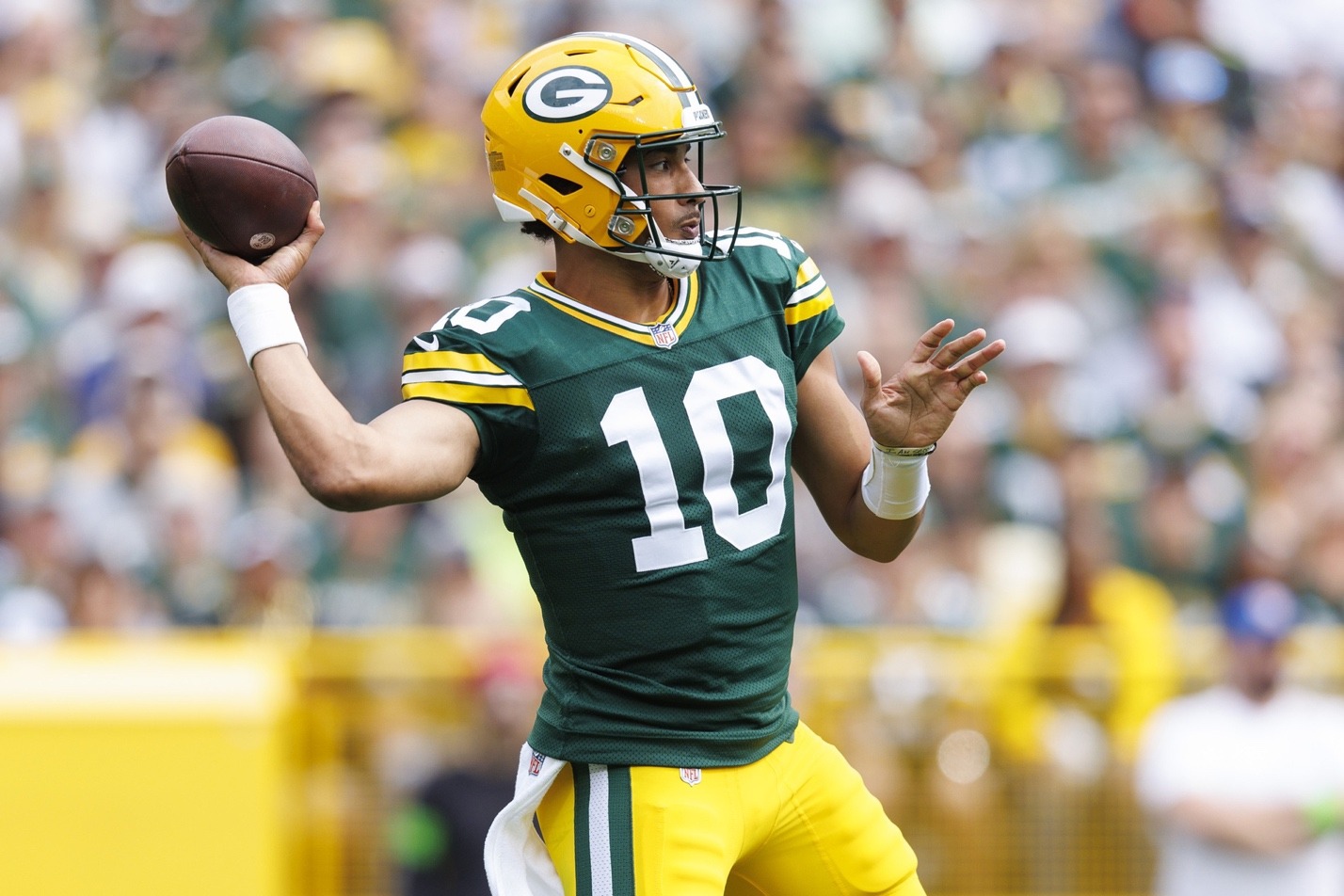 The NFL is a league known for change, and the 2023 season has provided a prime example of that with two of its most storied franchises in transition. The Carolina Panthers and the Green Bay Packers, two teams taking divergent approaches to a post-franchise quarterback world. Let's delve into the intricacies of these ongoing rebuilds.
The Carolina Panthers: Bryce Young's Rocky Introduction
Bryce Young has had quite the introduction to the NFL. In just five games, Young has completed 115 of 182 passes, boasting a completion rate of 63.2 percent. However, the impressive stat comes with caveats: six touchdowns to four interceptions. The rookie's mobility has been evident, having rushed for 65 yards on eight carries. But this same mobility has sometimes landed him in trouble, with him being sacked a whopping 16 times already.
Bryce Young's Inconsistent Performances
Young's game-by-game performances offer a snapshot into his challenges and potential. While the recent 42-21 loss against the Dolphins on October 15, where Young completed 23 of 38 passes for 217 yards and one touchdown, paints a somber picture, it isn't all bleak. The Detroit Lions game showcased the promise, with Young making 25 completions on 41 attempts, accumulating 247 yards and three commendable touchdowns. But, two interceptions in that game also underlined his rookie nature.
Beyond the Quarterback: The Offensive Line's Struggles
It's not just Bryce Young. The Panthers' offensive lineup has faced its own demons. The inability to protect Young consistently, execute pivotal plays, maintain momentum during drives, and the increasing frequency of sacks have thrown off any attempts at establishing an offensive tempo.
Green Bay Packers: Jordan Love in the Post-Rodgers World
Stepping into the shoes of Aaron Rodgers is no small task, but Jordan Love has been trying. With 111 completions out of 193 attempts (a 57.5 percent completion rate), Love's numbers in six games highlight a mix of promise and struggle. His touchdown-to-interception ratio stands at 10:7, a figure that needs improvement. On the ground, Love has 130 yards and two touchdowns on 21 carries, showcasing an added dimension to his game. Still, 10 sacks over these games point to vulnerabilities.
Evaluating Love's Game Days
On Sunday's game against the Broncos, Love completed 21 of 31 passes for 180 yards and two touchdowns with one interception. Adding to his stat line, he also recorded 21 rushing yards on three carries. However, not every game has been smooth sailing. The game against the Las Vegas Raiders, for instance, was a challenge. Love's three interceptions and struggles with downfield passing were evident, resulting in a 17-13 loss.
The Packers' Current Stance
After a promising start to the season, the Packers are now in a challenging position. Following the blow by the Detroit Lions in Week 4 and subsequent losses, they have dropped three games in a row. Currently, they are situated in third place in the NFC North, trailing the Lions by 2.5 games.
The real game-changer lies in the upcoming launch of mobile and online sports betting in 2024. While fans eagerly await the kickoff, they're also keeping an eye on North Carolina sports betting promos that could add an extra layer of thrill to their game-day experience.
Drawing Parallels: Panthers vs. Packers Rebuild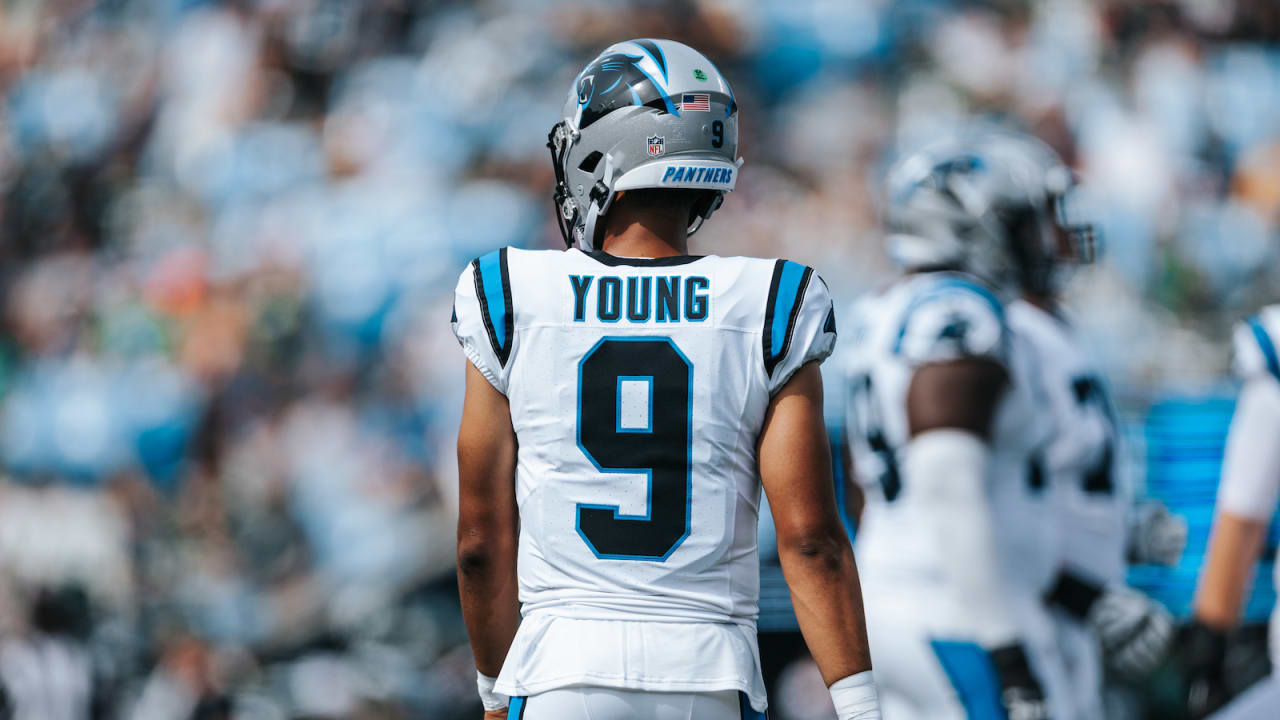 Both teams are going through their respective rebuilds, but their strategies and challenges are unique. While the Panthers have placed faith in a fresh-faced Bryce Young, introducing a veteran like Andy Dalton as his mentor and as someone who can steady the ship if needed, the Packers are leaning heavily on Jordan Love, a player who sat behind an MVP quarterback for three years.
Despite their varying strategies, both teams face some similar challenges, especially when it comes to protecting their young quarterbacks and developing a consistent offensive rhythm.
However, the season is still ongoing, and both teams have time to evolve. Whether the Panthers' strategy of blending youth with experience will trump the Packers' approach of leveraging a three-year understudy remains to be seen.
Evaluating the Success of the Rebuild Approaches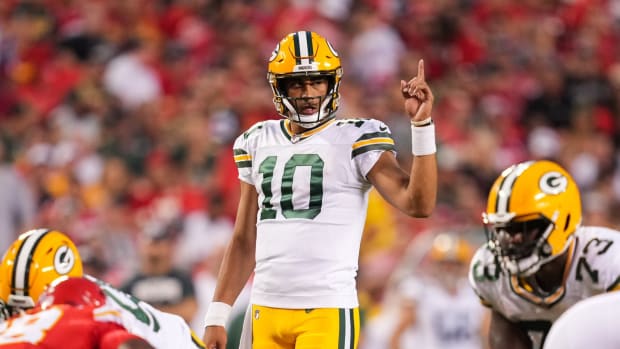 In the competitive world of the NFL, rebuilding projects are tricky. Success is typically measured in terms of wins, player development, and the overall trajectory of the team. Looking at the Carolina Panthers and Green Bay Packers, their respective approaches to rebuilding at the quarterback position offer intriguing insights.
Carolina Panthers: The Youth Experiment
The Panthers' decision to draft Bryce Young and immediately thrust him into the starting role, supplemented by the veteran experience of Andy Dalton, was a bold move. However, with the team currently standing at 0-6, the approach appears to be struggling.
Pros:
Bryce Young's raw talent is evident. His games against teams like the Detroit Lions highlight his potential, where he has shown the ability to read defenses and make difficult throws.
Introducing a veteran like Dalton can potentially offer Young a mentor figure, providing guidance and allowing the rookie some breathing space.
Areas of Improvement for Bryce Young:
Decision-making under pressure: The number of interceptions and sacks suggests Young sometimes struggles when under duress.
Consistency: Flashes of brilliance need to be more regular occurrences, reducing game-altering mistakes.
Green Bay Packers: Leveraging the Understudy
Jordan Love, after studying for three years under one of the game's greats, Aaron Rodgers, was expected to have a smoother transition. With a record of 2-4, the Packers are doing slightly better than the Panthers, but there's room for growth.
Pros:
Love's experience sitting behind Rodgers has likely contributed to a slightly better understanding of NFL-level defenses and game scenarios.
His mobility adds an extra dimension to the Packers' offense, something Rodgers didn't typically offer.
Areas of Improvement for Jordan Love:
Handling adversity: Games like the one against the Las Vegas Raiders indicate that Love struggles when the initial game plan is disrupted.
Deep-ball accuracy: Love's difficulties with downfield passes suggest this is an area requiring focused practice.
The Verdict: Which Rebuild is More Successful?
If success is purely based on wins and losses, the Packers have a slight edge at this point in the season. The advantage of having Jordan Love learn under Aaron Rodgers seems to be bearing some fruit, as reflected in their two wins. The Panthers, while showing potential with Bryce Young under center, are grappling with the inconsistencies and growth pains typical of starting a rookie quarterback.
However, it's essential to note that both teams are in the early stages of their respective rebuilds, and the trajectories of both quarterbacks can shift dramatically based on coaching, surrounding talent, and individual player growth.
In conclusion, while the Packers' rebuild appears slightly more successful in the immediate term, the true evaluation of success for both teams will likely be more evident in the coming seasons.