Whenever a sports club or franchise, regardless of what sport it competes in, pays really high wages for a player, a lot is understandably expected from that particular individual — this includes both fans and executives. If they perform, and drive that club to success, then the investment paid off, but if they faulter, and don't live up to the extortionate price tag, then questions will be asked.
Highest-Paid Player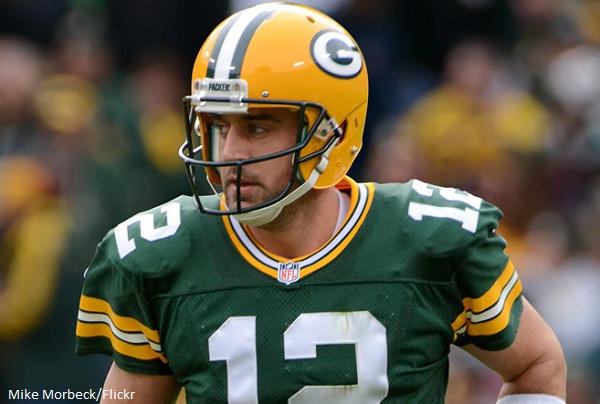 Before the offseason of the 2019 campaign, Packers quarterback Aaron Rodgers was the highest-paid player on an annual basis. That was until Russell Wilson and Ben Roethlisberger signed contract extensions at their respective clubs. In fact, Rodgers has fallen below fourth in the current rankings, but he's still taken home a cool $204 million since the start of his career. That isn't enough to put him on the all-time leaderboard though, as research from cashlady proves. 
But with still being an incredibly expensive player, it's time to evaluate his time here at the Packers, and really see if he's been worth the money. With the offseason wrapped up with a visit from Charles Woodson, fans will be hoping that Rodgers will play his part in aiding the team to the top of the NFC North division and perhaps beyond to the Super Bowl. Let's see how he's done in previous seasons to determine our chances. 
Current Stats
Over the past season, Rodgers completed 62% of all his attempted passes. This is a slight decrease from his career average of 64.6%, but it still makes him one of the most reliable throwers around, keeping him in the same ballpark of Lamar Jackson, the man with the most throwing touchdowns last season. Rodgers' throws led to 26 touch downs last campaign, which is impressive considering the relatively low amount of passing yards he's accumulated.
However, there is cause for concern. His completion rate is slightly lower than the rate he's expected to pull off, suggesting there have been a few more avoidable errors in his game than fans would like. Using information from Next Gen Stats, it's clear to see that being 1.7% below the expectation pushes him way out of the elite quarterbacks in the game currently. 
There's statistical evidence to suggest that Rodgers' ability is dwindling a bit, which is expected due to his age. His completion percentage has been steadily declining since 2016, and this season's completion rate is only better than his first two rookie year stats, and his 2015 season, but even there, he managed to get 5 more throwing touchdowns than he did in the previous campaign.
Legendary MVP
However, when stepping away from analytics, and looking at the various achievements he's accomplished, it's obvious to see why he's valued so much and has more than made up for his expensive salary. He was Super Bowl champion in 2010, earning the MVP award while he was at it, as well as the NFL most valuable player twice in his career. 
He's been instrumental in the 8 Pro Bowls he's won with the Packers and has been a loyal member of the franchise his entire career. Despite some scary statistics in recent years, Rodgers is undoubtedly an NFL and Green Bay Packers legend. With their upcoming game against the Minnesota Vikings being the first time they open the season there, let's hope Rodgers gets off to a flyer.