The Green Bay Packers are 4-1 and in first place in the NFC North. How they have done it is nothing short of miraculous. The Packers were hammered in their first game by the New Orleans Saints, who have looked average at best, since. Then the Packers were hammered with injuries. Then their kicker completely loses it. Geez, what next?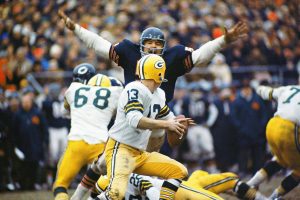 Head coach Matt LaFleur is clearly doing his best job of coaching in his third year. Despite some of the questionable play calling against the Bengals, that is. Dude needs to learn to go for the jugular. That game should have never came down to field goals. But I digress. Somehow LaFleur has made the next man up mantra come true.
Because of LaFleur, and Aaron Rodgers and Davante Adams, of course, if you review the current NFL expert picks, the Packers are among the favorites to win every week it seems. They are certainly among the favorites to win the Super Bowl.
The Packers faced the Bengals with the youngest starting offensive line in the NFL. Really? That is who put in front of a three time MVP? Yes and yes, and it worked. The Bengals got some pressure on Rodgers but nothing out of the ordinary. And other than in the red zone, the Packers ran the ball well. When Elgton Jenkins, David Bakhtiari and Josh Meyers are all back, this line will be a beast.
Defense must stay afloat
I don't expect the Packers to get Za'Darius Smith back this season. Hopefully they do get Jaire Alexander back. They survived one week without Alexander and face the woeful Bears' offense this week, so they should weather another one. They face real quarterbacks after that, though. If he could be back by the Arizona game October 28 that would be wonderful. Probably a long shot.
First up is the Chicago Bears in in Lambeau Field South. Rodgers is 10-2 in Chicago. Hell, even Brett Hundley got a win there in 2017. The Bears defense is once again playing like the Bears defense so the Packers will have their hands full Sunday. I'll feel a lot better if Jenkins and Meyers are back.
I don't think the Packers will have to score much to win. The Bears have only scored over 20 points once this season. If they break out Sunday Joe Barry will be back on hot seat big time. Don't think that happens. Packers 23, Bears 17.